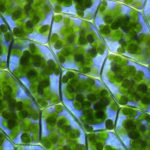 InFresh contains a large amount of Chlorophyll
September 23, 2023
Bad breath, also known as halitosis, is a common problem that can affect people of all ages. It is characterized by an unpleasant odor coming from the mouth. Bad breath can be caused by various factors, and understanding the underlying cause is important for effectively treating it. Here are some common causes of bad breath:
Poor Oral Hygiene: The most common cause of bad breath is inadequate oral hygiene. Bacteria in the mouth can break down food particles and release sulfur compounds, leading to an unpleasant odor. Brushing and flossing regularly can help prevent this.
Food and Drink: Certain foods and drinks, such as garlic, onions, coffee, and alcohol, can contribute to bad breath. The odor from these substances can linger in the mouth.
Smoking and Tobacco Products: Smoking and using tobacco products can not only stain teeth but also cause bad breath. These products can also increase the risk of gum disease, which can lead to halitosis.
Dry Mouth: Saliva helps cleanse the mouth and neutralize acids produced by bacteria. Dry mouth, also known as xerostomia, can result from medications, medical conditions, or simply not drinking enough water. A dry mouth can lead to bad breath.
Infections: Infections in the mouth, such as gum disease (periodontal disease), cavities, or oral thrush (a yeast infection), can produce foul odors.
Medical Conditions: Certain medical conditions, such as respiratory infections, diabetes, liver disease, and kidney disease, can cause bad breath as a symptom.
Sinus or Throat Infections: Infections in the sinuses or throat can lead to postnasal drip, which can contribute to bad breath.
Dieting and Fasting: Rapid weight loss through extreme dieting or fasting can lead to the breakdown of fat cells, producing a fruity-smelling breath known as "ketosis breath."
Dentures and Dental Appliances: Improperly cleaned dentures or dental appliances can harbor bacteria and food particles, leading to bad breath.
Medications: Some medications can cause dry mouth or alter the composition of saliva, leading to bad breath as a side effect.
To address bad breath, consider the following steps:
Maintain Good Oral Hygiene: Brush your teeth at least twice a day, floss daily, and use mouthwash as recommended by your dentist.
Stay Hydrated: Drink plenty of water to help prevent dry mouth.
Avoid Tobacco and Alcohol: If you smoke or use tobacco products, consider quitting. Limit alcohol consumption.
Watch Your Diet: Reduce your consumption of foods and drinks known to cause bad breath, and try eating more fiber-rich foods.
Regular Dental Checkups: Visit your dentist regularly for checkups and cleanings.
Address Underlying Medical Conditions: If you suspect a medical condition is causing your bad breath, consult a healthcare provider for diagnosis and treatment.
If bad breath persists despite taking these steps, it's important to consult a healthcare professional or dentist for a thorough evaluation to determine the underlying cause and appropriate treatment.